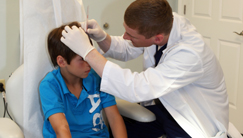 We are equipped to handle any concerns that affect your skin, hair or nails.
This unique surgical procedure allows in-house processing of your skin cancer specimen to ensure clear margins.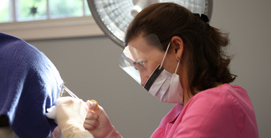 In addition to Botox injections, we offer a variety of surgical procedures for treatment of skin cancers, cysts, and other lesions.
About Us:
Peterson Dermatology was established in 2007 when Dr. Letty Revell Peterson and her husband, Tom Peterson, moved to Vidalia, GA. She saw a need for access to additional medical specialties in rural Georgia. Her unique approach includes full-service dermatology offerings – medical, surgical and cosmetic. She is certified in Mohs Micrographic Surgery, so she is able to offer a high level of expertise in all three areas of dermatology treatment. Peterson Dermatology welcomed Arthur Hudson in 2012, and he has been a positive addition to the growing medical practice.